Welcome to a serene haven in Charleston, the epitome of relaxation and rejuvenation. Today, we embark on a journey through the exquisite world of wellness retreats in this charming Southern city. Nestled amidst cobblestone streets and historic architecture, discover an array of luxurious spa accommodations that will transport you to a state of blissful tranquility.
Indulge yourself in the opulence of Charleston's premier wellness sanctuaries. Immerse yourself in soothing therapies that encompass ancient techniques blended with modern sophistication. Unwind as skilled therapists guide you through tailored treatments designed to invigorate your senses and restore balance to your body and mind.
Experience true serenity as you immerse yourself in therapeutic mineral baths, saunas, steam rooms, and private relaxation lounges adorned with plush furnishings. Surrender to the healing touch of expert masseuses as they melt away tension from your weary muscles, leaving you feeling utterly revitalized. With an abundance of holistic offerings ranging from personalized facials to yoga sessions overlooking picturesque landscapes, these spa hotels offer an oasis for those seeking harmony within themselves.
In this blog post, we invite you to let go of stress and embrace ultimate luxury at some of Charleston's most idyllic spa hotels. From expertly curated menus using organic ingredients sourced locally to elegantly designed spaces that exude tranquility at every turn—immerse yourself in a world where well-being takes center stage. Allow us to be your guide on this blissful journey through Charleston's finest selection of spa hotels—a sanctuary where pampering meets perfection!
The Best Charleston Spa Hotels
Wild Dunes Resort – Sweetgrass Inn and Boardwalk Inn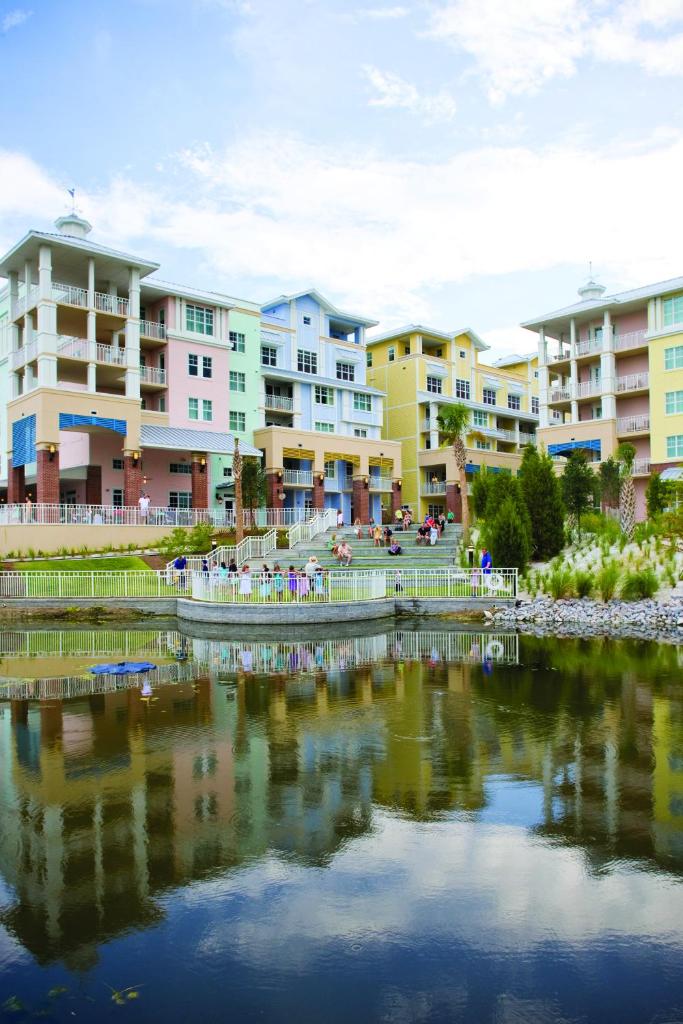 Located on the beautiful Isle of Palms, the Wild Dunes Resort – Sweetgrass Inn and Boardwalk Inn offers a luxurious retreat with its two championship golf courses and top-notch spa services. Guests can enjoy being just a 5-minute walk from the beach and a short 3-minute drive from the Isle of Palms Marina. The elegantly furnished rooms at Wild Dunes Resort are equipped with cable TV and a coffee maker, while villas feature fully equipped kitchens and laundry facilities. The resort also offers an array of amenities such as tennis courts, a fitness center, bicycle rentals, and even arranges local tours, boat rides, and children's activities. When it comes to dining options, guests can indulge in both fine dining experiences at restaurants like Hudson's Market or Coastal Provisions as well as casual meals at Laughing Gull. With Mt. Pleasant located less than 10 miles away and Historic Charleston city center just a 25-minute drive away, guests can easily explore the surrounding areas.
– Two championship golf courses
– Spa services for ultimate relaxation
– Close proximity to the beach
– Array of amenities including tennis courts and fitness center
– Dining options ranging from fine dining to casual meals
Hotel Bennett Charleston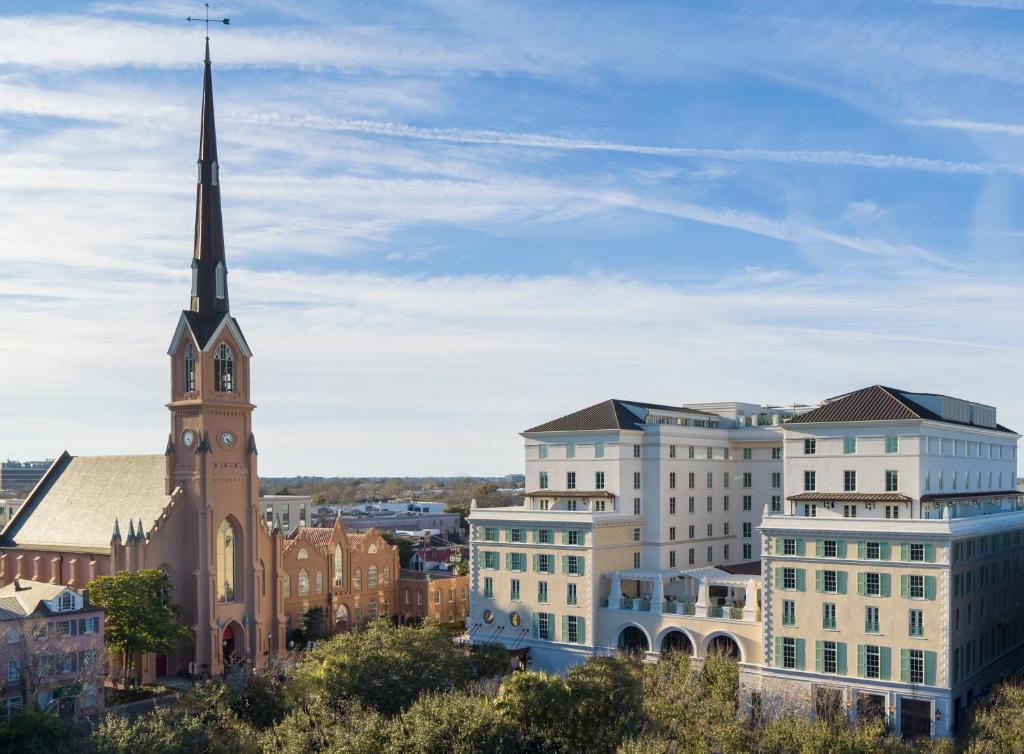 Hotel Bennett Charleston is a luxurious 5-star hotel located in Charleston, just steps away from popular attractions such as the Charleston Museum and Marion Square. This elegant hotel offers guests a range of amenities, including an outdoor swimming pool, fitness centre, and a terrace to enjoy the beautiful surroundings. The rooms at Hotel Bennett Charleston are spacious and well-appointed with modern comforts such as air conditioning, flat-screen TVs, and private bathrooms. Some rooms even feature balconies with stunning city views. Guests can indulge in delicious American, French, and local cuisine at the on-site restaurant or enjoy a relaxing American breakfast each morning. The hotel also caters to dietary preferences with its vegetarian, vegan, and dairy-free options. With its prime location close to attractions like the South Carolina Aquarium and Charleston Waterfront Park, Hotel Bennett Charleston is the perfect choice for luxury travelers looking for a memorable stay.
– Outdoor swimming pool
– Fitness centre
– Terrace with scenic views
– Elegant restaurant serving American, French, and local cuisine
– Close proximity to popular attractions
Francis Marion Hotel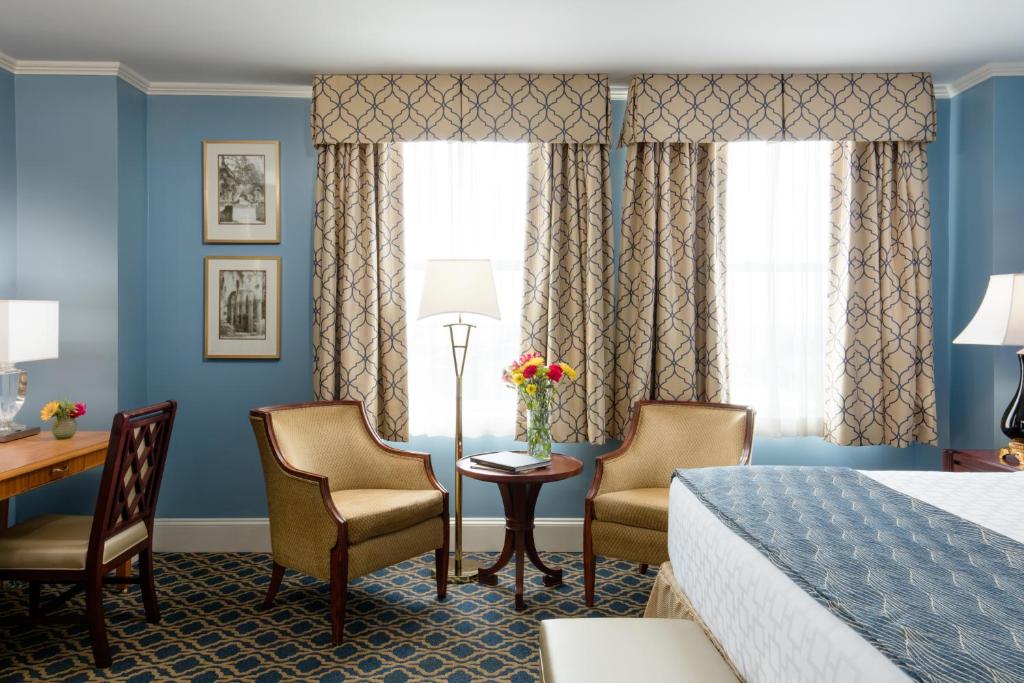 Located in the heart of Charleston, the Francis Marion Hotel is a historic property offering guests a luxurious and relaxing stay. Situated across from Marion Square, this hotel features a full-service spa where guests can indulge in rejuvenating treatments. The on-site restaurant, Swamp Fox Restaurant, serves up classic Southern cuisine for breakfast, lunch, and dinner, while live jazz music and cocktails are available at the hotel's Swamp Fox Bar. With its prime location near the French Quarter and King Street shopping district, as well as attractions like the College of Charleston and Charleston Museum, guests have easy access to explore all that Charleston has to offer.
– Full-service spa
– On-site restaurant serving classic Southern cuisine
– Live jazz music and cocktails at the Swamp Fox Bar
– Prime location near French Quarter and King Street shopping district
– Easy access to popular attractions such as College of Charleston and Charleston Museum
Other places to stay in Charleston
Spa Hotels in Downtown Charleston
Downtown Charleston offers a variety of spa hotels that provide an oasis of relaxation in the heart of the city. With their luxurious settings and serene ambiance, these hotels offer guests an opportunity to unwind and rejuvenate while exploring all that Charleston has to offer.
The Westin Hilton Head Island Resort & Spa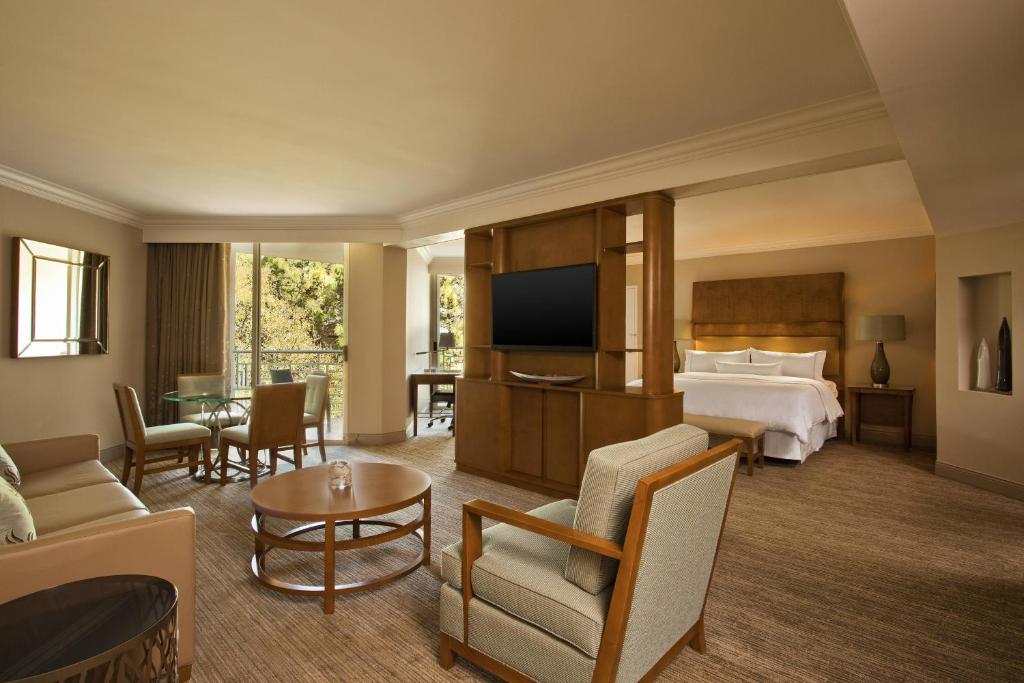 Located in the picturesque Hilton Head, South Carolina, The Westin Hilton Head Island Resort & Spa is a luxurious oceanfront retreat that boasts a full-service spa and three outdoor pools. This resort offers easy access to the Coastal Discovery Museum, located just five miles away. The bright and open rooms at The Westin Hilton Head Island Resort & Spa feature modern amenities such as a flat-screen cable TV, small refrigerator, and coffee-making facilities. Guests can indulge in a variety of massages and in-room spa services at the Heavenly Spa. Each spacious guest room showcases contemporary design and comes with its own private balcony, WiFi, and air conditioning. Families will appreciate the large pool as well as the smaller round pool designed for children. Additionally, there is a covered pool available for guests to enjoy. On-site dining options include the family-friendly Carolina Room offering delectable dishes, Splash for poolside dining with seasonal live entertainment, View 32 serving up beautiful views alongside delicious cuisine, and Ingredients for additional dining choices. Just ten miles away lies Tanger Factory Outlet while golf enthusiasts will find Port Royal Golf & Racquet Club only seconds' drive from the resort.
– Oceanfront location
– Full-service spa
– Three outdoor pools
– Contemporary guest rooms with private balconies
– Multiple on-site dining options
The Pinch Charleston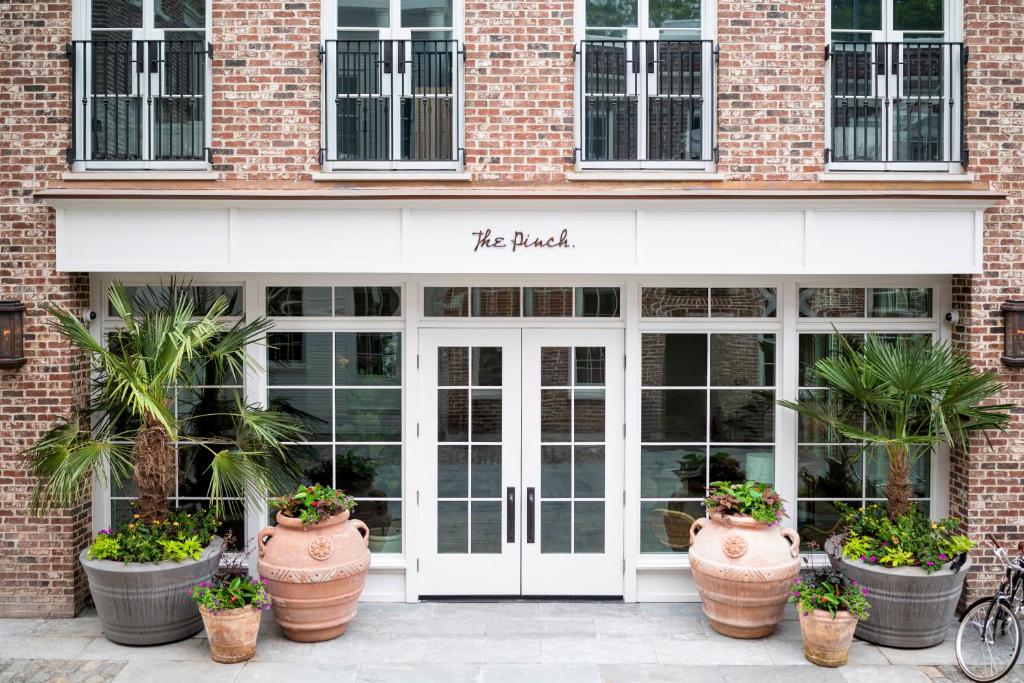 The Pinch Charleston is a luxury hotel that opened its doors in April 2022. Located in the heart of Charleston, just 400 meters from Marion Square, this hotel offers guests a truly indulgent experience. With free bike rentals and private parking available, guests can explore the city with ease. The hotel also features a fitness center, perfect for those looking to maintain their workout routine while traveling. The 24-hour front desk ensures that guests have everything they need throughout their stay. Additionally, there is an on-site restaurant where visitors can savor delectable meals and enjoy the beautiful terrace overlooking the city. The Pinch Charleston is conveniently situated near popular attractions such as the South Carolina Aquarium, Charleston Waterfront Park, and Cannon Park. For those arriving by air, the hotel offers a paid airport shuttle service from Charleston International Airport which is located just 18 km away.
– Prime location in the heart of Charleston
– Free bike rentals for exploring the city
– Fitness center to stay active during your stay
– On-site restaurant offering delicious cuisine
– Stunning terrace with panoramic views of the city
Information about Spa Hotels in Charleston
| | |
| --- | --- |
| 🛏️ Spa Hotels in Charleston | 5 |
| 💵 Hotels Prices From | $103 |
| 💰 Average price | 971 |
| ⭐ Number of Hotels Reviews | 838 |
FAQ
What are the best spa hotels in Charleston?
Charleston is home to several top-notch spa hotels that offer luxurious amenities and exceptional service. Some of the best spa hotels in the city include The Spa at Belmond Charleston Place, The Beach Club at Charleston Harbor Resort & Marina, and The Spa at Wentworth Mansion.
What are some unique spa treatments offered in Charleston's spa hotels?
Charleston's spa hotels go beyond traditional treatments and offer unique experiences for guests looking to relax and rejuvenate. From Southern-inspired treatments like sweet tea sugar scrubs to locally sourced ingredients used in facials and massages, these spas provide a truly one-of-a-kind experience.
Do Charleston's spa hotels cater to specific dietary needs?
Yes, many of Charleston's spa hotels understand the importance of catering to different dietary needs. Whether you follow a gluten-free, vegan, or vegetarian diet, you can expect customized menus and options that accommodate your preferences while still providing delicious and nutritious meals during your stay.
Are there any outdoor activities available near the city's spa hotels?
Absolutely! While indulging in relaxing spa treatments is undoubtedly a highlight of staying at a luxury hotel in Charleston, there are plenty of outdoor activities nearby too. Guests can enjoy scenic walks along the waterfront promenades or explore historical sites on guided tours before returning to their hotel for a pampering session at the on-site spas.
Can I book day passes for access to spas without staying overnight?
Some of Charleston's spa hotels do offer day passes for visitors who wish to access their spas without booking an overnight stay. It is recommended to contact each hotel directly prior to your visit as availability may vary depending on demand and hotel policies.
Popular Wellness Hotels destinations